Originally published in Health Facilities Management Magazine: https://www.hfmmagazine.com/articles/2899-cmms-evolves-to-become-smart-management-system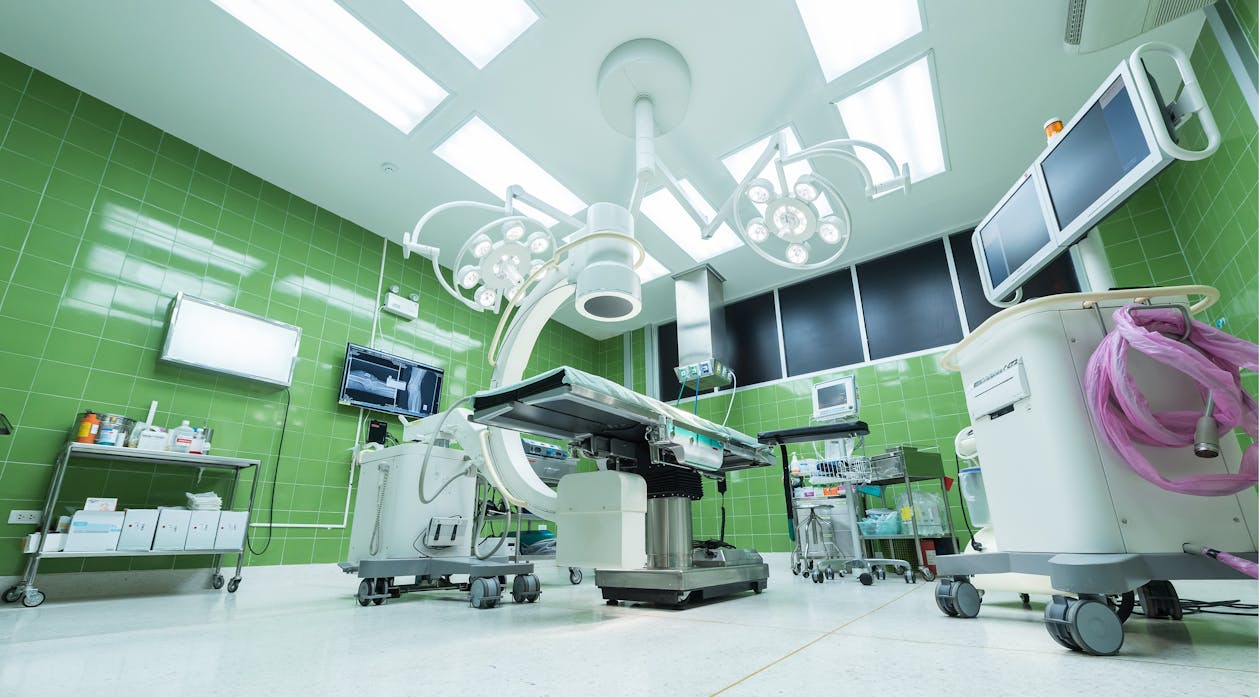 Neal Lorenzi (for Health Facilities Management magazine), June 7, 2017
The goal of computerized maintenance management systems (CMMS) is to help maintenance teams keep a record of assets, schedule and track upkeep tasks, and keep a history of work they perform. Evolving CMMS have incorporated mobile technology and the Internet of Things (IoT) to make those basic functions even more efficient.
Even with these advancements, hospitals pose unique challenges to CMMS providers, experts agree. Ever-changing regulatory requirements are one of them. Another challenge is posed by the different policies and procedures among facilities. Each hospital has its own management style, so a CMMS must be flexible.
Moreover, the trend toward hospitals opening more off-site facilities requires CMMS to expand functionality to manage, monitor and mine data across multiple facilities and locations. System data need to be standardized and organized properly for effective reporting. Also, an easy-to-use mobile solution for technicians who manage off-campus locations is key to efficiency.
Because technicians often travel from one site to another, the CMMS should allow facilities managers to route requests to the best person to address each one based on location and specific requirements. Some locations might have limited internet connectivity. So, if the CMMS offers an app that works while disconnected, technicians can update or create work orders offline.
In addition, the CMMS should provide security that enables only the appropriate technician to access the application, and reporting capabilities should allow facilities managers to look at the performance of a specific site as well as the cumulative performance of multiple sites.
One of the biggest challenges for hospitals is finding the correct system, because many CMMS offer expanded features outside the scope of health care.
Going mobile
Smartphones and tablets are important CMMS tools for hospital facilities managers. In fact, mobile enablement with functionality to support all user levels is a key driver in utilizing a health care-based CMMS. Mobile technology allows technicians to complete scheduled maintenance and respond in real time to on-demand work orders and daily maintenance issues. Bar code and Quick Response code capabilities provide opportunities to improve cataloging of inventory.
On a basic level, smartphones are easy to carry when working, which means the user is always connected, according to Vishal Malhotra, chief technology officer, EQ2, Charlotte, N.C. Also, because of their larger screen size, tablets make it easier to review building drawings and technical manuals directly from the CMMS.
Smartphones and tablets are important in a larger adaptation of CMMS, says Harry Kohal, vice president of business development, Eagle Technology Inc., Mequon, Wis. "Our company offers both tablet and smartphone capabilities, so a hospital can choose based on its preference. Most hospitals already have Wi-Fi, so it is easy to support this. The voice-to-text capability allows technicians to provide better information without having to 'fat-finger' the information into the system."
The traditional model of a desktop installation networking to a central on-site database is quickly disappearing, according to Shawn Wright, principal, Smart Facility Software, Reno, Nev. "In our case, it's completely gone. We transitioned everyone over to SaaS [Software as a Service or web-based] and mobile apps two years ago.
"Mobile technology is a game changer for CMMS database applications in health care," Wright continues. "Managers have had these options for a long time. Even the original technology, such as the HP iPAQ, was in wide use with our clients before facilities managers had tablets and smartphones. But this meant having to plug the device into a desktop to get the data back into the database. With SaaS cloud-based technology, that is no longer necessary. The industry is evolving by making these devices accessible to the front-line employee."
BIM and IoT
Building information modeling (BIM) systems sometimes serve as a complement to CMMS software. BIM systems help facilities managers map important aspects of the hospital floor plan, solving maintenance issues as well as assisting with inspection quality. "User interest in the ability to interface their CMMS with software to access building drawings has increased in the last few years," says Ben Mannisto, president and CEO, Phoenix Data Systems Inc., Southfield, Mich.
In the near future, good CMMS applications will receive drawings and information automatically from BIM systems as they are updated. This will reduce duplication of work and keep information in the CMMS up-to-date and in sync with BIM systems, according to Malhotra.
"Currently, even advanced CMMS applications add building drawings and other information after they are finalized in BIM systems," Malhotra says. "This allows the CMMS application to manage the information and data needed for preventive maintenance and corrective maintenance. But as buildings are renovated and new ones get built, it is time-consuming to have to enter the same information first into the BIM and then do it again into the CMMS."
CMMS programs are integrating with existing BIM programs or drawing-based management applications to meet the requirements tied to compliance management or tracking, according to Buffler. "Several CMMS programs are expanding this functionality and integration to include BIM. Utilizing BIM technology is most effective with newer facilities and expansion, and for construction projects where current architectural data and drawings are available."
Thanks to the IoT, smart sensors are rapidly becoming available in the market, according to Malhotra. "Also, building automation systems are getting smarter and can send important information to the appropriate devices and applications. The CMMS can take this information to streamline the processes of facilities management.
"For example, information received by the CMMS from smart devices can automatically create repair work orders for a technician to respond to if the device is sending an error message," Malhotra says. "Also, preventive maintenance work orders can be created based on utilization of the device or piece of equipment."
With greater access to data, thanks to the IoT, more information can be driven directly to the CMMS, creating more efficient reporting opportunities such as real-time metrics and data mining, according to Buffler. This enables industry-specific benchmarking, which allows facilities managers to compare, analyze and share data and look for opportunities for improvement.
"This capability allows automatic work-order generation based on specified triggers," Buffler says. "Also, expanded utilization of mobile technology is tied to the IoT and enables work orders to be shared and resolved in a more timely manner, improving the reliability of the assets while reducing risks."
In terms of implementations in hospitals, the IoT is still in the early stages, according to Kohal. "Big data can be collected from IoT. With proper integration with CMMS, this information can be turned into valuable insights about the condition of equipment, optimal time and frequency of maintenance, but we see slow adaptation."
Future collaborations
Experts see CMMS software interfacing more with building automation systems in the future. For example, the ability of a CMMS to be immediately "notified" by a boiler that requires attention or an A/C unit that stops functioning will help to quickly mitigate issues that may not be immediately visible. Increased use of mobile devices also will continue to grow.
Mannisto predicts a closer relationship between IT and engineering departments as well. "As more medical equipment becomes technology-related, these departments need to work together more closely," he concludes.
---
Neal Lorenzi is a freelance writer based in Mundelein, Ill.